Automotive painting and coating quality control and optimization
Introduction
Through all the advancement in automotive design and manufacturing over the years, there has been one constant – vehicle's aesthetics is a critical factor in a consumer's purchasing decision. Vehicles' finish consistency, quality and variety play the foremost role during a purchase. One of the biggest changes in automobile paint, aside from the sheer variety of colours available to modern consumers, is that the coating on the surface is more than just aesthetic! In an auto industry that is more competitive than ever, a process control technology which ensures and enhances quality directly affects profitability and market share.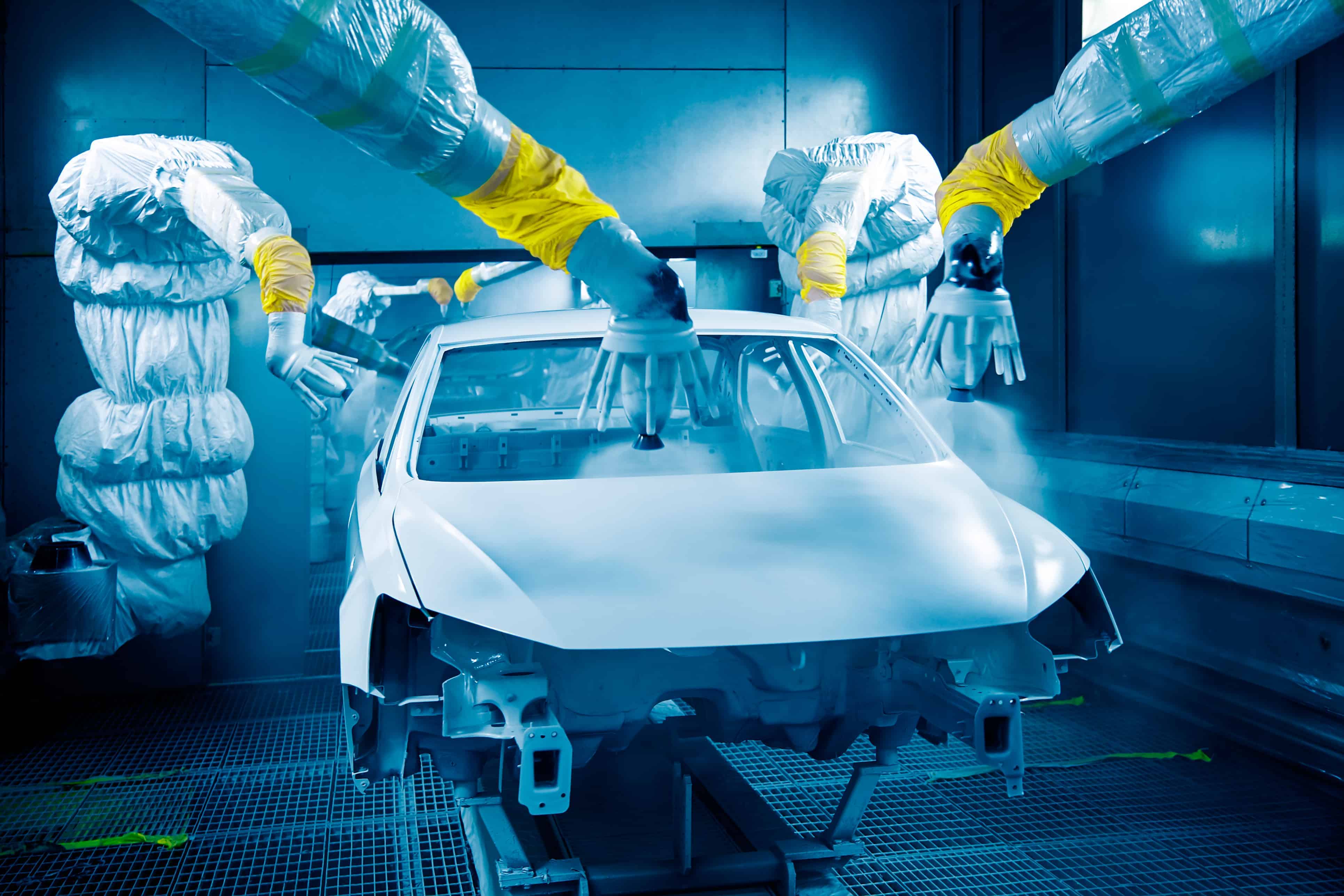 Application
Automotive coatings and the processes used to coat automobile surfaces use advanced technologies capable of producing durable surfaces, high quality appearance, while maximising efficiency and meeting environmental regulations. Paint and coating quantity and quality has an obvious impact on manufacturing costs, sales and maintenance.
Correct paint viscosity is the key to good paint quality. Performance parameters such as coating film build, colour match, voids and chemical resistance are all linked directly to the viscosity of the liquid coating at the point of application. Viscosity controls the thickness and adherence of the coating. It assures the quality and lifetime of the coat. In addition, process parameters such as pressure, flow rate and coating speed are all dependent upon coating material viscosity. Virtually, all coaters understand the importance of superior in-line viscosity management in the automotive coating process.
In modern automotive coating processes, paint is applied by spraying. After the spray nozzle atomises the paint, only a portion of the paint droplets coat a vehicle surface. Spray application requires a viscosity as low as is feasible to optimise atomisation. However, if viscosity is too low, film sagging will result on vertical surfaces leading to unevenness in coating.
Paint is a fluid and like all fluids its viscosity is different at different temperatures. In spray painting operations, temperature-related variations in paint viscosity can result in significant quality problems and difficulty in maintaining consistent finish quality on the painted parts.
Broad and significant issues with viscosity management in automotive painting include:
Paint Transfer Efficiency
Coating Deposition
Finished surface qualities
Environmental and workplace safety
To ensure consistent high-quality coating, the change in paint viscosity through-out the process stream is monitored in real time, making measurements from a baseline rather than simply measuring absolute values, and making viscosity adjustments by adjusting solvents and temperature to keep it within specified limits.
Challenges
Automotive companies and coaters recognize the need to monitor viscosity, but making that measurement outside laboratory has challenged process engineers and quality departments over the years. Existing laboratory viscometers are of little value in process environments because viscosity is directly affected by temperature, shear rate and other variables that are very different off-line from what they are in-line. Measuring viscosity on factory floor with traditional instrumentation like flow cups, dip cups and bubble viscometers is slow, labour intensive, time consuming and prone to inaccuracies.
In spray painting applications, some companies use thermal management systems to keep point-of-application at a determined optimal temperature to achieve constant paint viscosity. But, temperature is not the only factor affecting viscosity. Shear rate, flow conditions, pressure and other variables can affect viscosity changes as well. Temperature controlled systems also have long installation times and a large footprint.
Rheonics' Solutions
Automated in-line process viscosity measurement enables continuous monitoring of paint at point-of-application, quality control of the raw material (paint, reducer) and assure coating quality (finished product). Rheonics' SRV is a wide-range in-line process viscometer with inbuilt fluid temperature measurement and is capable of detecting viscosity changes within the process stream in real time.
Automated in-line viscosity measurement through SRV eliminates the variations in sample taking and lab techniques which are used for viscosity measurement by the traditional methods. The sensor is located in-line so that it continuously measures the coating fluid viscosity. Coating consistency is achieved through automation of the dosing system through a controller using continuous real-time viscosity measurements. Using an SRV in an automotive coating process line, paint transfer efficiency is improved improving productivity, profit margins and environmental goals.  SRV has a compact form factor for simple OEM and retrofit installation. It requires no maintenance or re-configurations. Using no consumables, SRV is easy to operate.
Insensitive to mounting conditions: Any configuration possible
Rheonics SRV uses unique patented co-axial resonator, in which two ends of the sensors twist in opposite directions, cancelling out reaction torques on their mounting and hence making them completely insensitive to mounting conditions.
Get rid of car painting problems like orange peel, clouding/mottling, color variations and solvent pop with rheonics automotive painting viscosity control
Inadequate viscosity is major contributor to most car painting problems. Alleviate some of the most common car painting and car coating issues that can impact the quality of automobile's finish with Rheonics automotive painting viscosity monitoring & control solutions.
Orange peel, clouding/mottling:
Incorrect spray pressure, improper gun setup, inadequate viscosity control, incorrect application temperature, and/or the wrong combination of solvents can all contribute to issues such as orange peel & clouding. Adding temperature and viscosity control solutions to paint and coating processes can help ensure that these finishes are applied at the correct temperature and at the ideal consistency needed to deliver the optimal gloss and finish that consumers desire.
Color variations:
Temperature and viscosity control can help manufacturers define the ideal formulation to be used across all application processes, maintain these standards and deliver consistent color from bumper to bumper.
Solvent pop:
Control of paint viscosity and in turn the coating thickness can help painters and coaters prevent solvent pop issues. Temperature and viscosity control solutions can further diminish the frequency of solvent pop issues by reducing the amount of solvent needed in automotive paint and coating jobs.
Operational Capability
Rheonics' instruments are built to make measurements in the most challenging conditions. It has the widest operational range in the market for inline process viscometer:
Pressure range up to 5000 psi
Temperature range from -40 up to 200°C
Viscosity range: 5 cP up to 50,000 cP
Complete system overview and predictive control
Rheonics' software is powerful, intuitive and convenient to use. Real-time viscosity of paint can be monitored on a computer. Multiple sensors are managed from a single dashboard spread across the factory floor.
Electronics built to fit your needs
Available in both an explosion-proof transmitter housing and a small-form factor DIN rail mount, the sensor electronics enables easy integration into process pipelines and inside equipment cabinets of machines.
Easy to integrate
Multiple Analog and digital communication methods implemented in the sensor electronics makes connecting to industrial PLC and control systems straightforward and simple.

ATEX & IECEx Compliance
Rheonics offers intrinsically safe sensors certified by ATEX and IECEx for use in hazardous environments. These sensors comply with the essential health and safety requirements relating to the design and construction of equipment and protective systems intended for use in potentially explosive atmospheres.
The intrinsically safe and explosion proof certifications held by Rheonics also allows for customization of an existing sensor, allowing our customers to avoid the time and costs associated with identifying and testing an alternative. Custom sensors can be provided for applications that require one unit up to thousands of units; with lead-times of weeks versus months.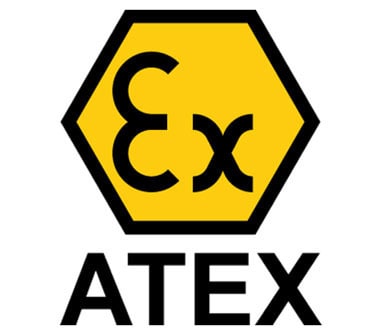 Implementation
Directly install the sensor to your automotive production line to do real time viscosity measurements and adjustments. No bypass line is required: the sensor can be immersed directly in the paint line, flow rate and production vibrations do not affect the measurement stability and accuracy. By automating a dosing system through a controller, coaters keep coating operations within paint manufacturer's recommended process limits.
Rheonics Instrument Selection
Rheonics designs, manufactures and markets innovative fluid sensing and monitoring systems. Precision built in Switzerland, Rheonics' in-line viscometers has the sensitivity demanded by the application and the reliability needed to survive in a harsh operating environment. Stable results – even under adverse flow conditions. No effect of pressure drop or flow rate. It is equally well suited to quality control measurements in the laboratory.
Suggested product(s) for the Application
• Wide viscosity range – monitor the complete process
• Repeatable measurements in both newtonian and non-newtonian fluids, single phase and multi-phase fluids
• All metal (316L Stainless Steel) construction
• Built in fluid temperature measurement
• Compact form-factor for simple installation in existing process lines
• Easy to clean, no maintenance or re-configurations needed
• Single instrument for process density, viscosity and  temperature measurement
• Repeatable measurements in both newtonian and non-newtonian fluids, single phase and multi-phase fluids
• All metal (316L Stainless Steel) construction
• Built in fluid temperature measurement
• Compact form-factor for simple installation in existing pipes
• Easy to clean, no maintenance or re-configurations needed
Integrated Solution
RPS InkSight
Simple operation -> Click a single button to lock to the correct ink viscosity
Level 5 Autonomous Control throughout the print
Consistent prints set to master
Load jobs at a click : Zero setup time and Zero setup scrap
Predictive tracking control for precise dilutions of solvent/pH water
Excellent coat control with both solvent and water based inks