Rheonics SensorView App launched on Apple Store and Google Play
Rheonics SensorView is now live on both google play and apple store!
As a long time manufacturer of fluid-sensing solutions, Rheonics is continuously identifying and designing new solutions and enabling next-gen connectivity options that our customers will trust in wide range of applications.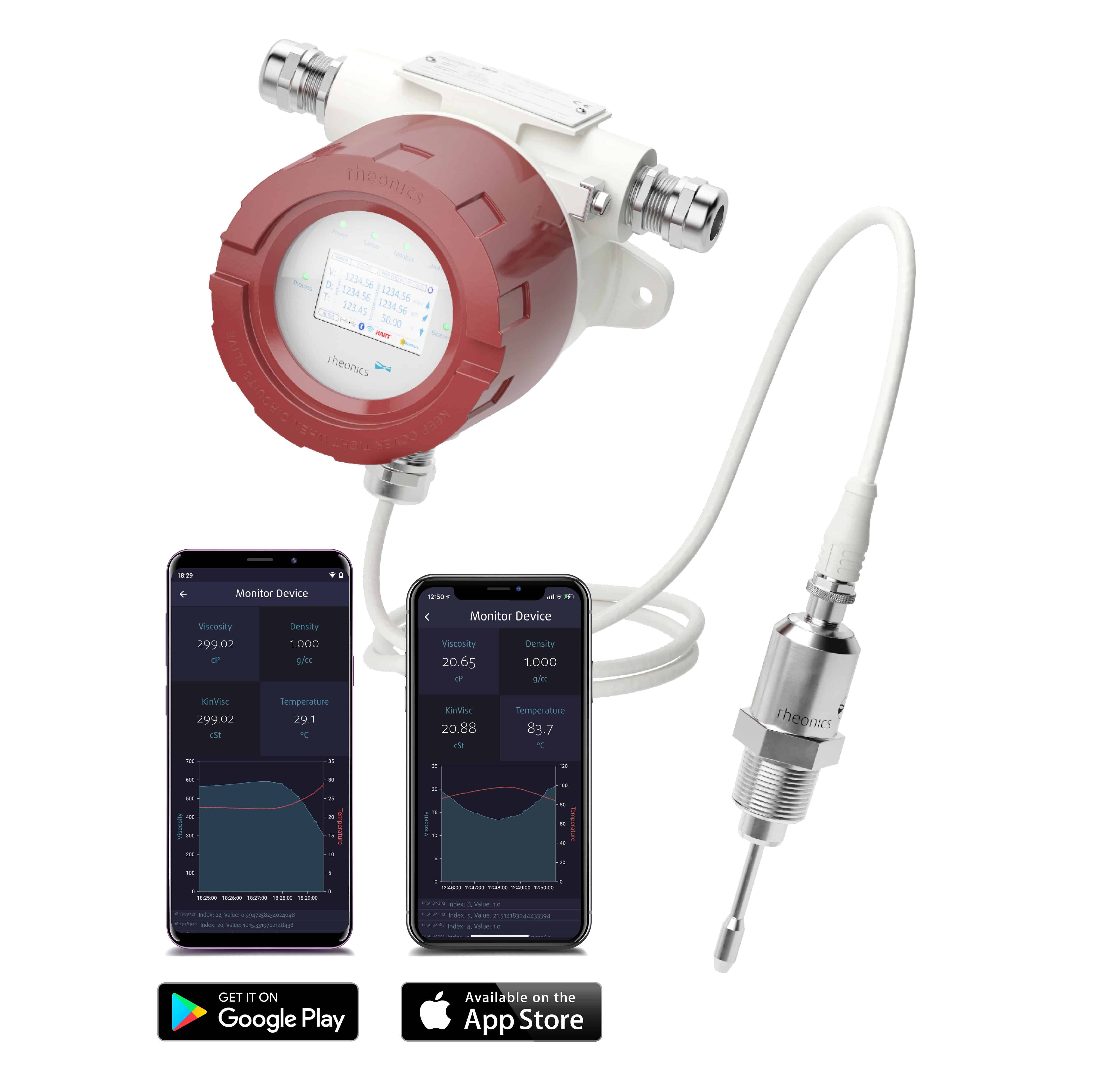 Bringing real-time process monitoring to your fingertips!
Key features of the Rheonics SensorView App
With Rheonics SensorView on your phone and tablet, you can
Monitor your process viscosity, temperature (and density) anytime
Visualize your process trend over time
Chart 5 min to 60 min of process data
SensorView automatically detects the sensor
Rheonics SensorView uses Bluetooth LE 4.0 to connect to the sensor. All Rheonics sensors with SME-TRD (display) have Bluetooth connectivity. Old units may need to be updated to use the App.