FTA Flexo Magazine features a Rheonics user case study – "Viscosity Standardization: One Printer's Approach"
Overview
Flexographic printing focused magazine – Flexo (https://www.flexography.org/flexo-magazine/) publishes an in depth article showcasing the Rheonics SRV viscometers and the RPS InkSight Multi-Station Ink Control solution at a customer location in Netherlands.
Find the link to the the publication.
To download the pdf copy of the website, please use the link below.
Introduction
Viscosity is a very important parameter in final quality of the printed matter
» If the viscosity is not correct, the flow behavior and ink layer thickness will vary, leading to deterioration of print quality
» Poorly adjusted ink viscosity may cause excessive ink consumption and unnecessarily high costs
» Viscosity automation and predictive tracking control results in waste reduction and efficiency improvements
Tight control with an accurate sensor, combined with a responsive control system, has enabled us to streamline our printing process while improving color quality and reducing waste.
Key value of inline ink monitoring and control solutions
Print Quality. The main purpose of viscosity control is to maintain print quality from start to finish of a job, no matter how long or complex.
Operating Efficiency. A second goal is improvement of operating efficiency. Efficiency starts with setting up a job. Being able to nail the proper viscosity for all stations without cut-and-dry tinkering means rapid job turnover, keeping the machines printing instead of idling.
Topics Covered in the article
Accuracy of the sensors
non-Newtonian behavior of inks and characterization with viscometers
Installation inside the press
Predictive Tracking Control
QA & Standardization
Real units of viscosity – Cup Seconds or mPa.sec?
Some figures from the article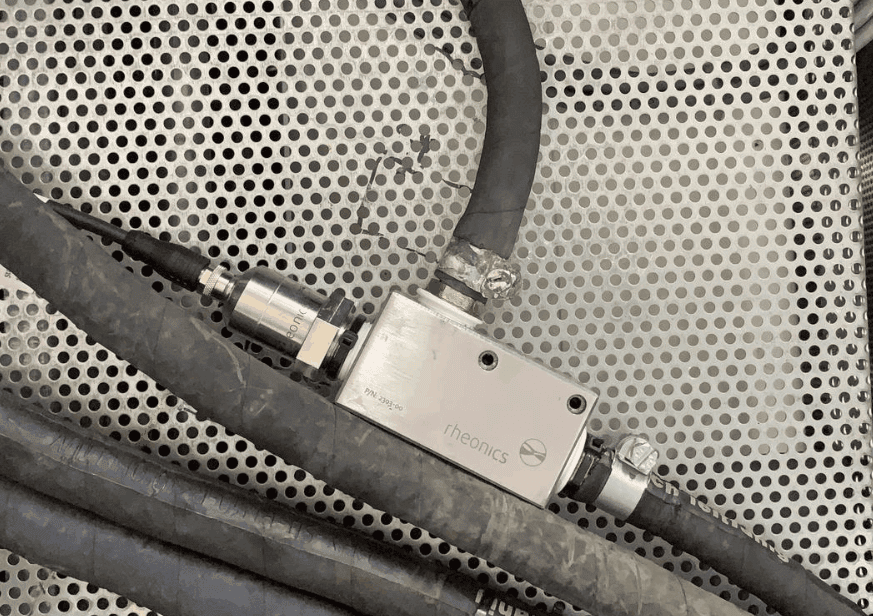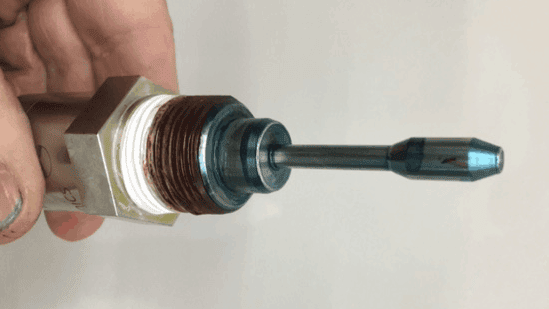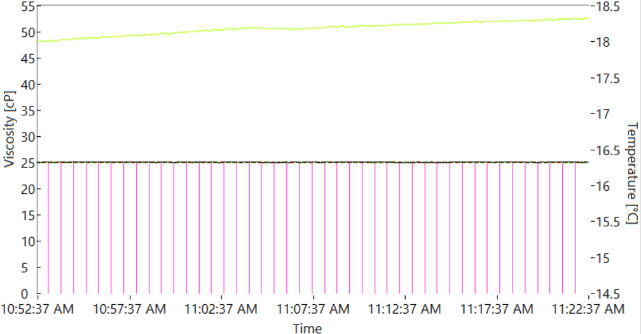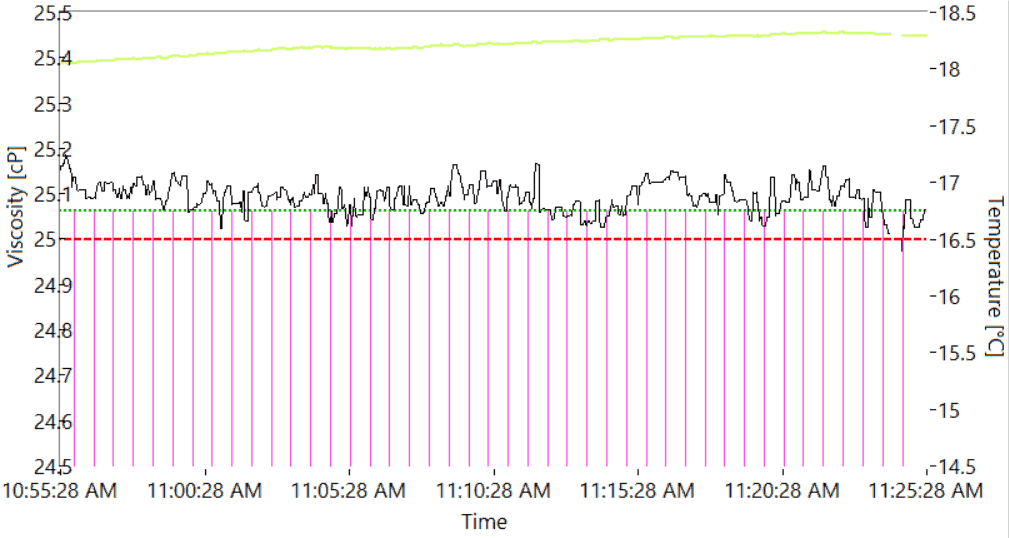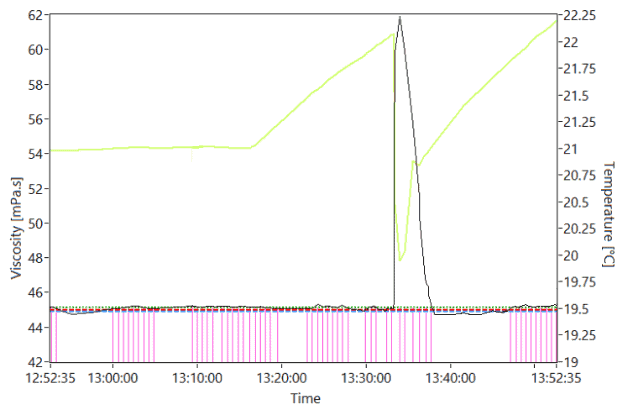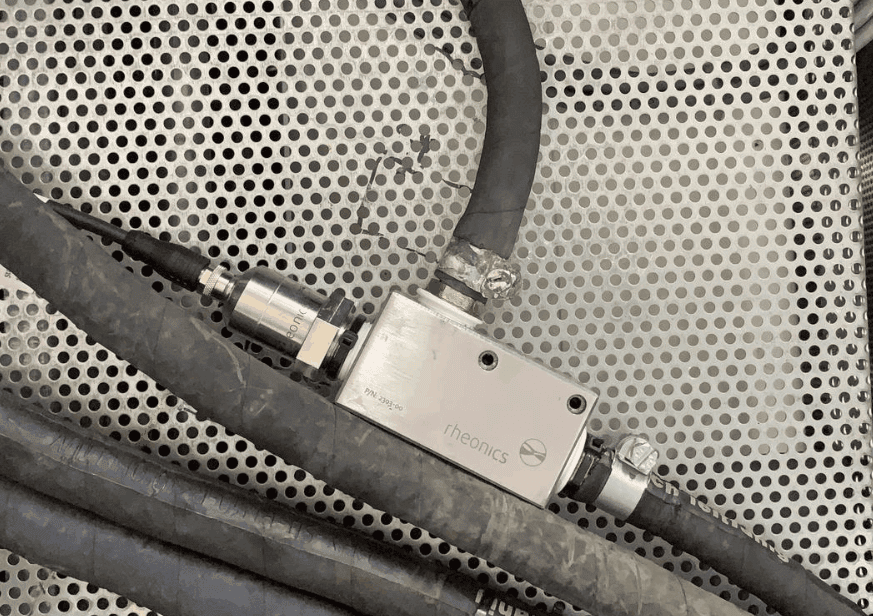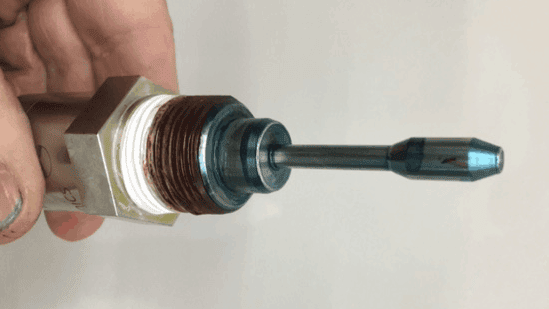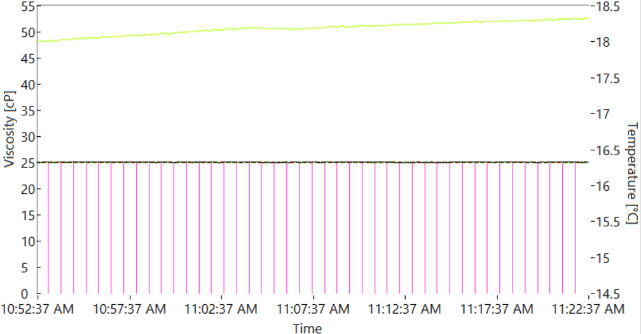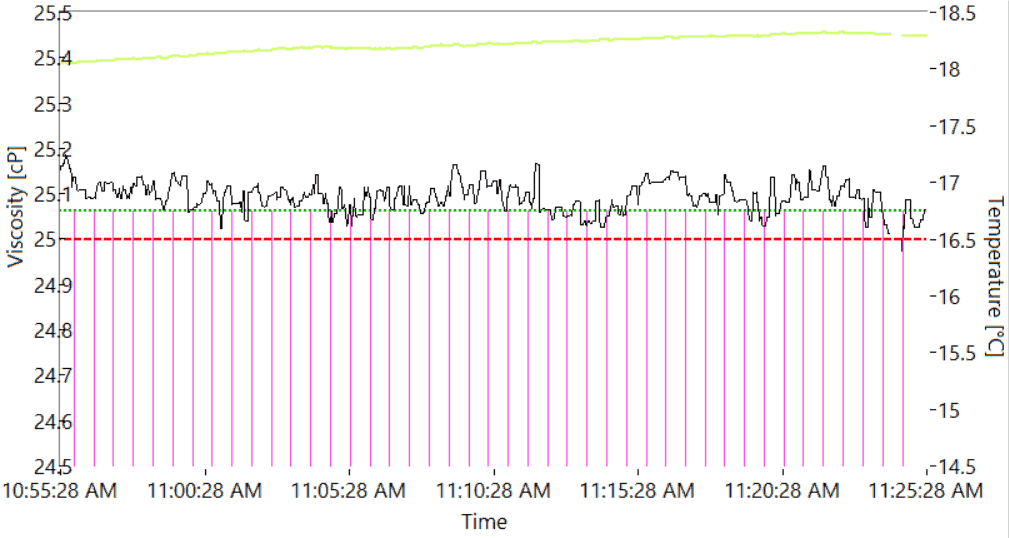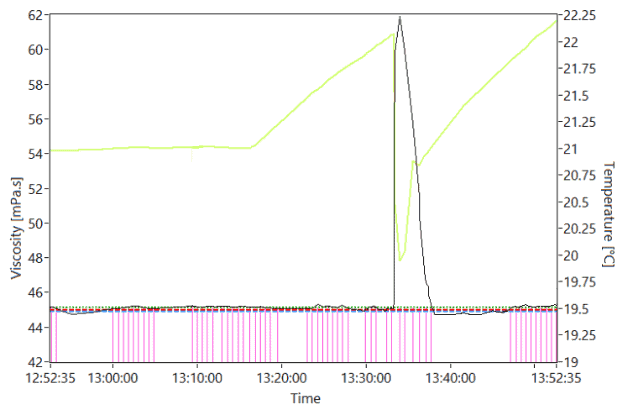 Unique advantages with the Rheonics SRV sensors
Rheonics sensors have built-in temperature measurement, permitting the temperature of the ink to be monitored. This permits the viscosity readings to compensated for temperature, which is essential for ensuring consistent production through typical daily and seasonal temperature variations.
There are many benefits to using an inline viscosity sensor like the SRV for printing applications. and some include:
Works accurately in most coating systems with a broad range of ink compositions and viscosities – water-based, solvent-based, UV inks, metallic inks etc.
Maintains the set ink viscosity, extremely responsive to fresh ink additions
Rugged, hermetically sealed sensor head. The SRV can be cleaned inline with all standard CIP processes, or with a wetted rag, without the need for disassembly or recalibration
No moving parts to age or foul with sediment
Insensitive to particulate matter; no narrow gaps to foul with particulates
All wetted parts are 316L stainless steel—meets sanitary norms with no corrosion problems
Certified under ATEX and IECEx as intrinsically safe for use in hazardous environments
Wide operational range and simple integration—Sensor electronics and communication options make it extremely easy to integrate and run in industrial PLC and control systems.
Some images of the RPS InkSight system
Rheonics SmartView console integrated in printing machines
Some pictures showing the SRV viscometers inline installation inside the press
Standalone control cabinet
Related Articles
In the history of our company we have applied every type of viscosity sensor: rotational, falling ball, falling piston and acoustic wave. The similarity between these sensors is that they are all calibrated with a cup, in our case the DIN cup with a 4 mm outlet. In itself this worked well and due to lack of a better alternative…
Printing presses have numerous applications – newspapers, magazines, catalogues, packaging and labels. The global printing industry is forecast to reach $980 billion by 2018 according to market research firm Smithers Pira.  The rapid growth is expected to be driven mainly by the growth in packaging and labels – analog printing for packaging is expected to grow by about 28% and…
Rheonics products portfolio for printing companies
All Rheonics products are designed to withstand harshest process environments, high temperature, high level of shock, vibrations, abrasives & chemicals.
Conclusion
As printing speeds increase, and profit margins get tighter, "getting it right the first time" becomes much more important. An error in initial viscosity setting can result in producing several thousand meters of waste in no time at all. Tight control with an accurate sensor, combined with a responsive control system, has enabled us to streamline our printing process while improving color quality and reducing waste.