Inline process density and viscosity monitoring and control
Rheonics density meters and viscometers bring fluid intelligence and process control to broad range of customer applications.
SOLUTIONS
Precision built in Switzerland, each Rheonics online fluid density meter and viscometer is designed to match your application needs. Whether you need to density and viscosity measurement downhole at 30,000 psi and 200 °C or control the ink color density in your printing press, we have a solution for you.
Turnkey integrated solutions for your applications.
Lithium batteries keep both essentials and comfort of modern life running with safety and reliability. They have a long list…
PRODUCT PORTFOLIO
Rheonics density meters and viscometers are available as probes and flow-through systems for installation in tanks, process lines and reactors.
All Rheonics products are designed to withstand harshest process environments, high temperature, high level of shock, vibrations, abrasives & chemicals.
RPS InkSight - Multi-station ink viscosity control system
Winners of the 2021 FTA Technical Innovation Awards
RPS InkSight is a highly accurate Multi station ink viscosity control system. It delivers color excellence through tight viscosity control. For over 20 years, the FTA Technical Innovation Award has recognized the most innovative and impactful technologies for the ever-evolving package printing and converting industry. The recipients of the Technical Innovation Award are deemed by a panel of industry experts to have the potential to change flexography's future for the better.
InkSight fundamentally changes the nature of the flexo printing process, from initial job setup all the way to jobs that, once delivered, secure a clear path to repeat business… It can produce a change in the very culture of the flexo industry by adding job-length consistency, accuracy and efficiency.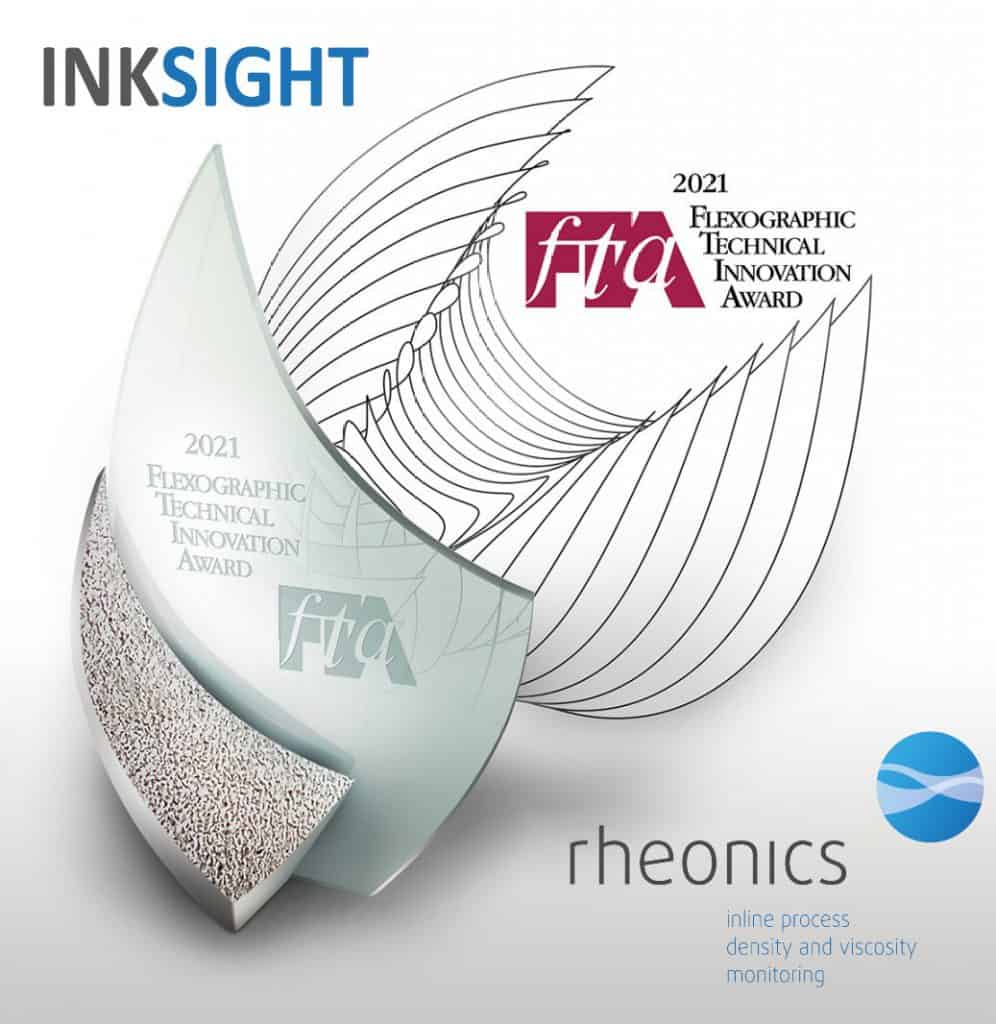 Measure, Monitor, Control, Optimize - Density, Viscosity & Temperature
Truly Plug and Play Instruments!
5 minutes from box to operation in your application - that is our goal, that is what we deliver.
Configure to your application
Each Rheonics online fluid densitometer and viscometer is designed to match your application needs. Whether you need to control the ink color density in your printing press or need to monitor slurry mixing for battery manufacturing we have a customized solution for your application.
ACQUIRE → ANALYSE → OPTIMIZE → MONETIZE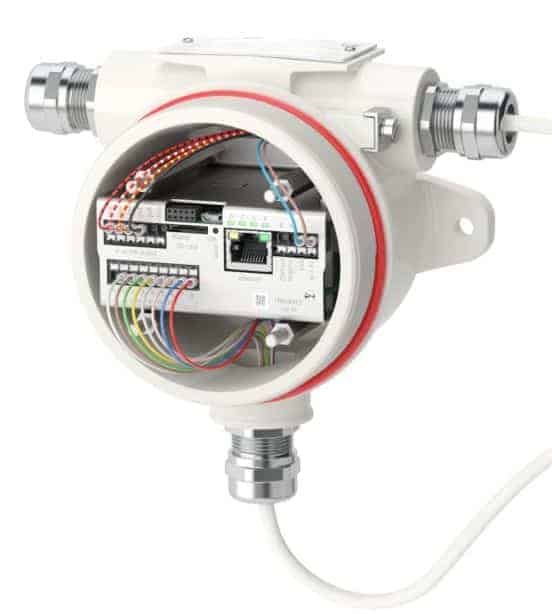 Data-driven process optimization
Process optimization begins with smart analysis of high-quality data. Our sensors supply the data. But that's just the beginning. We'll work with you to collect, analyze, process and even store the data you need to put you in control of your process.
In addition, use Rheonics designed solutions to automate process control with built in AI level 5 autonomous control and decision making. 
Multi-platform data acquisition and analysis
Tried & tested integration with PLC and IPC from all vendors: Siemens, B&R, ABB, Rockwell, Delta V, Beckhoff, Schneider, Emerson

 

Measurement data acquisition on mobile devices, PC and through Cloud
Access data and configure device through handheld mobile devices
Bluetooth LTE4.0, Wireless Wi-fi and Ethernet LAN connectivity
Cloud connectivity API for Amazon AWS, Microsoft Azure, Google Cloud
Application for Windows 10, Linux, Android, iOS
DIVERSIFIED MARKETS :: CORE BRAND CUSTOMERS
Enabling process intelligence for your applications
Our sensors enable process monitoring & optimization across multiple industries – whether your application needs downhole, harsh environment density & viscosity monitoring or robust control of non-Newtonian fluids in your manufacturing processes – we have a product that fits your needs.
Transforming industries sustainably with fluid-sensing technology
Our purpose-driven approach helps us advance environmental and social priorities across the world's most essential industries.
Topic Ink viscosity optimization and automation for quality, efficiency and sustainability benefits in printing and coating Date & Time June 30, 2022 @ 15:45 - 16:15, Valencia, Spain Speaker Dr.…
Topic Viscosity control for consistent casting shell building Date & Time August 22, 2022 @ 13:30 - 14:00, Anaheim, California, USA Speaker Dr. Sunil Kumar, CEO, Rheonics